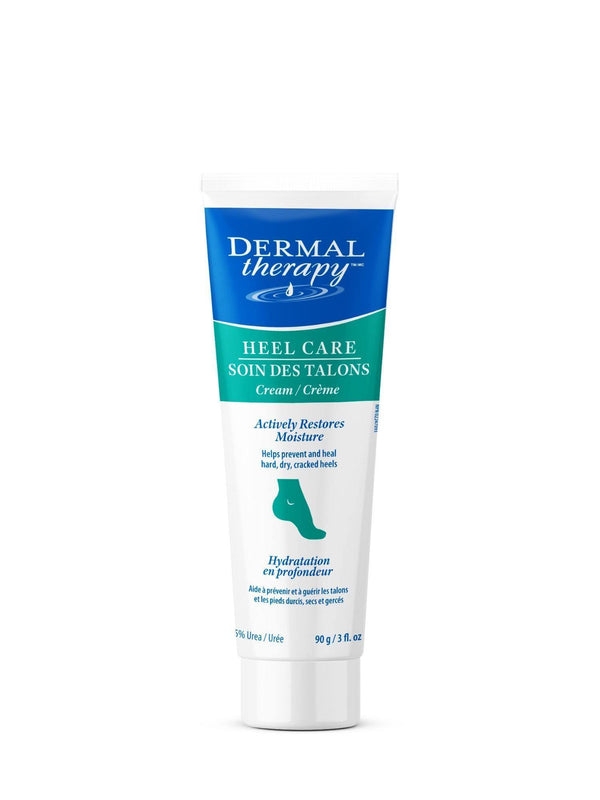 Product of Canada
25% Urea / 6% Alpha Hydroxy Acids
90g
Deep Penetrating
Actively Restores Moisture
Non Greasy
Fragrance Fre
Dermal Therapy Heel Care actively moisturizes, exfoliates, and soothes thick, callused, severely dry heels and feet.
Our nourishing 25% urea formula helps relieve severely dry skin. Urea is an important part of healthy young skin's natural moisturizing system. Urea causes skin cells deep below the surface to attract, absorb and hold moisture better. Alpha Hydroxy acids in Dermal Therapy exfoliate old dry skin to reveal new young- looking skin, which is more elastic. Silk proteins improve skin tone and luster, providing a silky, smooth, non-greasy feel.
Since urea draws moisture deep into the skin, we recommend applying our product to slightly damp skin.
Apply to skin 2-3 times daily or as needed.
Dermal Therapy is safe to use as often as you would like. It can be used on all ages
Key Ingredients:
25% Urea deeply penetrates skin to actively moisturize.
6% Alpha Hydroxy Acids exfoliates dry skin revealing newer healthier skin.
Silk Amino Acids provide a therapeutic, luxurious, non-greasy skin feel.
Ingredients: Deionized Water, Urea, Glycerin, Triethanolamine, PEG-100 Stearate, Emulsifying Wax, Hydrogenated Polyisobutene, Lactic Acid, Cetyl Alcohol, Malic Acid, Silk Amino Acid, Imidazolidinyl Urea, Methylparaben, Carbomer 934P, Disodium EDTA, Propylparaben.
If there is an adverse reaction, the patient should consult their doctor for professional medical advice.