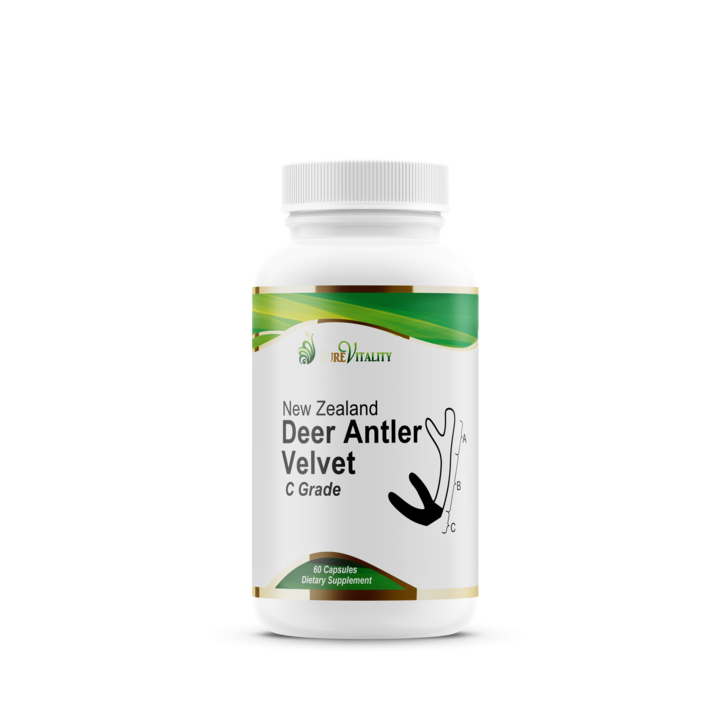 Product of New Zealand
DESCRIPTION
Pure Vitality C Grade Deer Antler Velvet is a high quality form of 100% pure, natural New Zealand deer antler velvet.
This natural supplement delivers a potent dose of the ingredients essential for supporting optimum health in a bio available form and a popular added benefit of the extract is that there are no reflux issues.
The Pure Vitality Heatless Process guarantees a quality product that delivers results. All our supplements are manufactured in strict accordance with the New Zealand Food Standards Authority (NZFSA) - highly regarded around the world for its quality control processes.
The overwhelming consensus is that deer antler velvet supports overall health, the immune system, brain health and a healthy metabolism.
Dosage
1-2 capsules daily with food (maintenance)
3-6 capsules (therapeutic)
Ingredients
Each serving contains 500mg of Deer Velvet powder (4:1) equivalent to 2,000mg of fresh Premium Deer Velvet tips and tops.
Deer Velvet Tips and Tops are most highly sort after in traditional Oriental Practice for their natural abundance of growth factors and micronutrients which support healthy brain function, cell renewal and vitality.
No encapsulation aid, No artificial flavourings, colourings or preservatives.
If there is an adverse reaction, the patient should consult their doctor for professional medical advice.